The DiBacco Films Motto:
" Worldclass filmmakers with movies that
sell around the world, not just around town "
"Securing distribution is more challenging than raising financing and producing the movie,
very few Independent films secure any kind of distribution".
Mark Litwak-Entertainment Attorney
to date...
Five (5) successful, worldwide distribution deals with
established, professional motion picture distributors.
DiBacco Films are experts at Making, than Selling their Indy feature films!
No one even comes close to our success rate.
Dark Minds distributed by:
R-Squared Films International
Both US and Foreign Sales worldwide.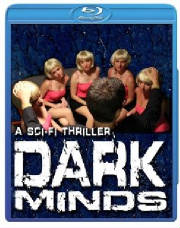 DVD & BLU-RAY ON SALE NOW!
Early Grave distributed by:
Ytnifni Pictures International
Theatrical Release, Blu-ray, VOD,Cable.Netflix
Both US and Foreign Sales worldwide in 100+ countries.