" There are two type of filmmakers Amateurs & Hobbyists that do it for fun. Professionals like us, that do this for a living "
Our motion pictures are sold in 180+ countries.
Played in over 300+ Independent theaters around the world.
6 International Distribution Deals signed.

__________________________________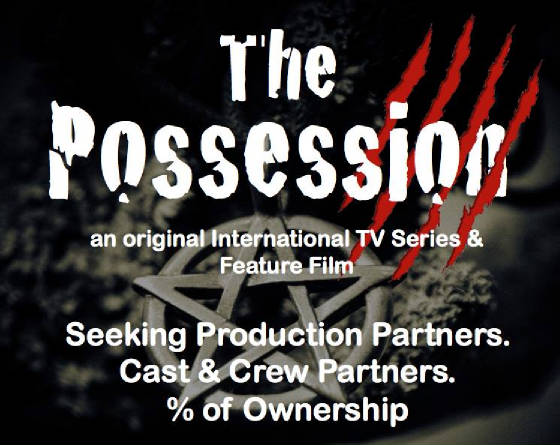 PAY TO PLAY & OWN
CAST & CREW positions. Contact us,
LIMITED Accessibility, first come, first serve!
Seeking funding & Shooting Locations
Nationwide.
_____________________________
Our 6th Feature about to be released WORLDWIDE: We have made dozens of no name actors house hold talent worldwide in 100+ countries.
What is that EXPOSURE worth to YOU and YOUR career?
Each Cast member also becomes part owner of the film/series with a %.
'The Possession'
An International Distributed Feature Film & Television Series. Pre-Production SOON!
Distributed by Echelon Studios and YellowDog Distribution
Profit Share, Steady Productions planned.
An artist inherits his Great - Aunt's Estate in Maine. He comes up with the idea of selling her belongings in an estate sale, to raise money. After the sale of many of her possessions he is visited by his dead aunt's spirit and told that Nothing is to leave the house. The estate and all the belongings have been cursed by a 17th century witch.
____________________________________
THE POSSESSION-Pilot Storyboard
-----------------------------------------------------------------------------------------------------------------------------

"Securing distribution is more challenging than raising financing and producing the movie,
very few Independent films secure any kind of distribution".
Mark Litwak-Entertainment Attorney
On Amazon and Barnes & Noble
Published Internationally by Keith Publications Inc.
Film Director/Author/Speaker- Kevin B. DiBacco
A 'REAL WORLD' no Bull Shit Guide for filmmakers that want to Make and Sell their films for Income.