SATURDAY OCTOBER 6th 12am-7pm
363 Maine Mall Road
DoubleTree by Hilton, S. Portland, ME
We've given many local actors/actresses a world wide presence!
SAMEDAY CALLBACKS
(bring a book or ipod, be prepared to wait around)
DiBacco Films, Work with Professional, Internationally distributed motion picture producers.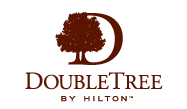 Pay is Lump Sum + Generous % of profit share or deferrment from distribution contract,
to be negotiated individually. Meals and Accommodations provided. Shooting Spring/Summer2013.
Non Union
OPEN CASTING 12pm - 7PM
Males/Females age range:
20's - 55 (see Character list)