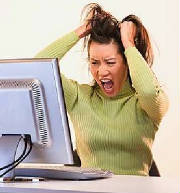 We Not only Produce Motion Pictures, we'll help you prepare for the marketing/distribution phase of your film and save you frustration, time and money. Our services are VERY specialized and affordable, you will pay FAR LESS with us then having to re-master or pay an attorney a second time!
If you have no idea about the following:
Preparing your FINAL MASTER EDIT for digibeta
Passing the QC REPORT
How to prepare DELIVERABLES
What a SCREENER should include
What the GERMAN STANDARD TEST is
Preparing M & E TRACKS in DOLBY 5.1
Then you can't even begin to talk to distributors, you'll need our experience to guide you through this mine field.
SCRIPT CONSULTING
BUDGET & SCHEDULING COORDINATION
STORYBOARD DESIGN
AGREEMENT & RELEASES
CAST & CREW SET UP
CUTTING THE PERFECT TRAILER
PACKAGING PRESS KIT
FINAL AUDIO/VIDEO MIX
EDIT EVALUATION
FINAL EDIT MASTER FOR DISTRIBUTORS
FINDING DISTRIBUTION
PASSING THE QC REPORTS FOR DISTRIBUTORS
PASSING INTERNATIONAL STANDARDS
IF YOU HAVE NEVER SOLD A MOVIE, there is a whole other set of rules that you have to follow, and they won't tell you!
We start with a film evaluation to see if your film can even make the commercial grade.
We work with a handful of distributors here and in the foreign markets that tell us what is selling
Distribution and Film Sales
Sci-Fi
Horror
Thriller
Action/Adventure
Comedy
Affordable, hourly consulting fees.
Every Distributor will have a list of Deliverables that you must provide at your own expense to sell your movie. From the Trailer to M&E tracks, Overdubs, 5.1 Dolby Audio Tracks to Script Copyright Verification. There are roughly 25 different elements. You WILL need to have these items ready within 30 days of signing any deal!